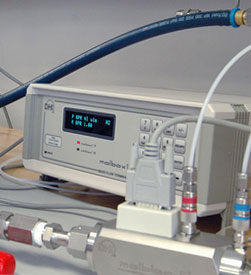 Calibration
The Al Hoty Calibration Services is the branch of Al Hoty Co Ltd. Established in 1980, Al Hoty Calibration Services has steadily grown establishing itself today as the full service premier calibration laboratory in the Kingdom of Saudi Arabia.
Al Hoty Calibration Services is a Saudi Accreditation Committee (SAC) accredited calibration laboratory. The calibration facility operates at an environmentally controlled laboratory with a dedicated team of highly trained calibration engineers and technicians. Investment in the latest, more efficient, calibration equipment enables Al Hoty Calibration Services to provide a cost effective and quick calibration turn-around.
The main laboratory is situated in Al Khobar with regional operations in Riyadh, Jeddah and Jubail enabling the company to service and mobilize to the most reaches of Saudi Arabia and neighboring Gulf States.
All calibration performed are traceable to the National Institute of Standards and Technology (NIST, USA) or to the National Physical Laboratory (NPL, UK) or to National Measurement and Calibration Laboratory (NCML, KSA) and meet the rigorous quality requirements established by ISO/IEC 17025:2005.